If you're looking for the best conversion rate optimization techniques, you've come to the right place. There are so many ways to improve your conversion rates and it can be difficult to know where to start. There are lots of different technological options available that can help you do this and lots of tools that you can use to test it out. This article will go through the top 8 techniques that work best and help you get started with improving your conversion rates. Increased conversion rates are a way to get more people in your store and buying from you, so it's worth the effort!
Let's take a look at those techniques now.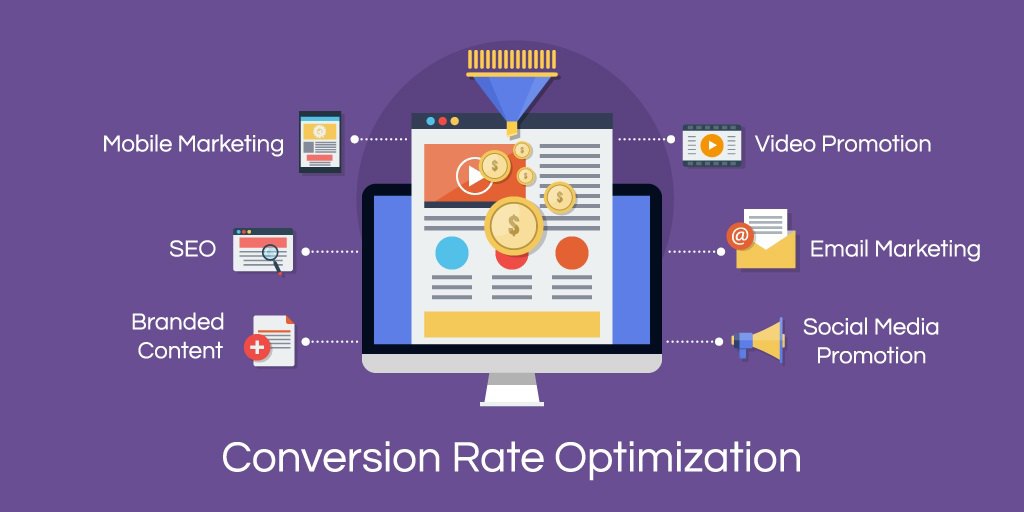 User experience –
Anything that affects a visitor's experience has the potential to increase or decrease your conversion rate. The overall design aesthetic and layout of your website are the primary things that come to mind. But there are other elements such as readability and accessibility that also have an impact on user experience.
Marketing efforts –
The way you market your website plays a huge role in how successful it is. Things like SEO, content marketing, and advertising all contribute to how well (or poorly) your website converts visitors into customers.
Test different landing pages –
This is a classic technique and one I've written about before. If you have more than one landing page, test them against each other to see which performs better (using split testing software). You'll want to put more effort into testing if you have multiple products/services on your site or if there's a lot of variation in what your visitors do once they land on your site.
Make your website mobile-friendly:
This is the most important thing that you can do to improve your conversion rate and increase sales. According to research, more than 50% of all eCommerce traffic comes from mobile devices. So if your website is not mobile-friendly then it will not only affect your conversions but also negatively affect your ranking on the Google search results page (SERP).
Create relevant content on your website –
This is not just about writing blogs! You need to think about all aspects of user experience (UX), including placement of content so that it appears at the right time and place, or even using video or other media elements that can enhance the experience for users.
Experiment with colors
Colors can have a big impact on how users perceive your brand and what they think about your products or services. Try changing different elements on your websites such as buttons, headings, images, or background colors to see what works best for your brand.
Optimize your calls-to-action
The most important part of your page is often overlooked: your call-to-action button(s). Make sure it stands out from everything else on your page and that it gives the user an immediate reason to click on it — i.e., "Download Now!" instead of "Free Trial" or "Learn More.
Use emotional triggers
Emotion is one of the most powerful drivers of human behavior. It's why we buy certain products or services over others, why we choose one brand over another, and why we take action in response to certain marketing campaigns.
How to Increase your conversion rate optimization with kwikcart
If you have a website or an online store, you need to ensure that your website is user-friendly. You can use the Kwikcart eCommerce platform for this purpose. The software offers a wide range of features that will help to increase your conversion rate optimization. It is also easy to install and use. This will allow you to create an online store in no time at all!
The following are some of the features that make this platform a good choice for eCommerce websites:
Fast installation
You do not have to be an expert in coding to use this platform. The installation process is very simple and takes only minutes. It allows you to get started right away without having to wait for weeks or months until everything is ready!
Easy management
The management system is also very simple and easy to use. You do not need any prior experience in working with such software as it will guide you step by step through every aspect of managing your eCommerce site if needed. This means that even if you are new to running an online business, you will still be able to manage it without any problems whatsoever!