Technology has changed the course of life around the globe. It has changed the way people used to shop and sell. Furthermore, it has also switched from the primary learning method we have always followed. The classrooms have turned digital and more emphasis is on online learning.
You will find more online schools these days with technical equipment that lets the students join the class from anywhere and let nothing disrupt the learning process. It proved fruitful during the pandemic when students couldn't go out and attend in-person classes, and the online schools made it possible for them to keep up with their studies.
Many parents are constantly looking for India International School that offers online learning facilities, and the switch from in-person classes is very rapid. However, like the two sides of a coin, there are perks and cons to online learning.
So, let us take a deeper insight into the advantages and disadvantages to decide whether you should choose this setup for your children.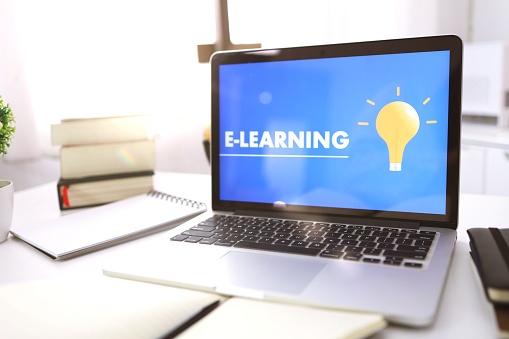 Pros of choosing an online school
Innovation at its best
Online learning methodology uses innovative techniques to keep children engaged and interested in the class. They take them away from the boring bookish knowledge and focus more on activities, making them learn things quickly. This way, the traits like creative thinking develop in children that prepare them to be future-ready.
Convenience
It is easier to share resources and access the study material over the web. Therefore, you can save the time and effort of finding the books for your children and opt for e-books instead, which are readily available. Moreover, as the internet does not get restricted to a geographical location, you get access to the ideas and tools for effective learning which people in other parts of the world use.
Feasibility
Online schools in Dubai enrol students from neighboring cities who couldn't attend the in-person classes. Hence, it is feasible for you to choose the India International School in Dubai while living in any other city. As a result, your children wouldn't have to spend added hours commuting and still access quality education from their homes.
Safety 
Pandemic taught the significance of hygiene to the world! Though the situation has improved, few parents are still not comfortable sending their children to crowded places. For all these parents, Dubai online school is the best option as their child can continue to study from the comfort of the home.
Cons of online learning setup
The feeling of being left out
Schools are not only about studies. Children learn many qualities and habits like cooperation, sharing, kindness, and teamwork. However, it is only possible to infuse these habits if they opt for an in-person learning method. Online classes give a feeling of being left out to children. So, the parents might have to struggle a bit more to infuse these traits in them.
More screen time
Digitalization of education is good, but its significant disadvantage is the increased screen time. Children spend more time in front of the screens, which gives them many health issues. Moreover, it can also hinder the growth of their brain cells, making them feel gloomy and tired all the time.
Now that you have a clear idea about the advantages and disadvantages of online schools, you can better decide if you can choose it for your child. Keep your child's needs and grasping power in mind. Moreover, consider the goals you have set for your child and decide which setup complies with it the most.
Finally, understand that what works for other children might not work for yours. Hence, carry out thorough research before choosing the learning method that can contribute to your child's growth.