A highly sought-after course in finance is Financial Modeling. Financial modelling tools cover a wide range of issues in detail and are particularly useful because the financial world is constantly changing. This aids in business flow. The Financial Modeling course covers a variety of topics, including valuation, pivot tables, macro in Excel, etc. Most of the work options after taking the Financial Modeling course are in the financial sector. A candidate may begin working in sectors like equity research firms, the government, non-profits and private finance firms. Read on to know more about the best institutes in Bangalore offering the Financial Modeling course.
The opportunities for career progression are numerous after completing a financial modelling degree, and in a subject like finance, you'll need to keep up with changes. The fundamental skill needed for roles such as equity research, project finance, credit research, financial planning & analysis, portfolio management, investment banking, etc. is financial modelling. You can develop the abilities to fit into these profiles, become a prosperous investor, or support your start-up to raise money
Estimating a project's or company's financial performance is called financial modelling. We estimate by considering all pertinent aspects, including growth and risk assumptions, and evaluating their effects. It enables the user to gain a clear understanding of every factor that affects financial forecasting. In the challenging labour market for finance jobs today, it is one of the top employment options. Prospects frequently believe that financial modelling classes are the best finance education available.
After completing the Financial Modeling degree, there are only finance-related job openings. A candidate could start working for the government, equity research firms, private finance firms, non-profit groups, etc.
Is Bangalore a Hotspot for jobs in the field of Finance?
Bangalore is the nation's IT capital and is frequently referred to as the Silicon Valley of India. It goes without saying that there is a tonne of IT employment in this metropolis. This does not imply, however, that the city does not have prospects in other fields. For millennials and others, the banking and financial services sector also provides abundant professional options.
Nearly all reputable banks, both public and private, have branches in Bangalore and are constantly looking for qualified applicants. All major public banks, from State Bank of India to State Bank of Mysore, have branches in this city. On the other hand, there are several banks and financial institutions in the private sector that hire applicants with experience in accounts and financial services.
12 top-ranking institutes in Bangalore that offer Financial Modeling course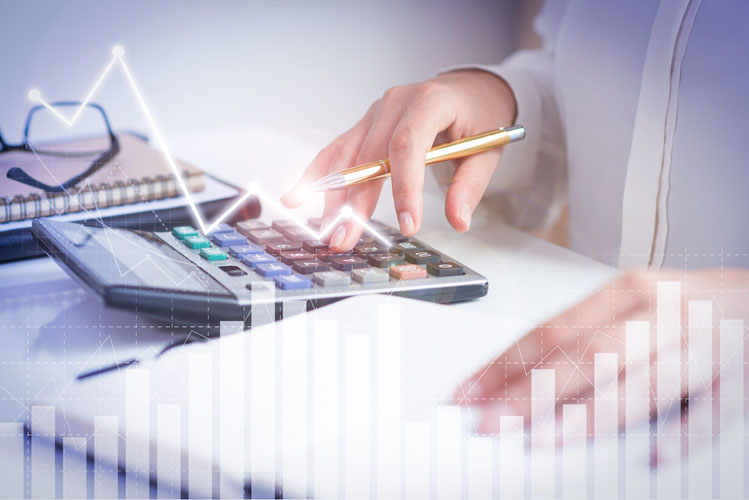 1. IIM Skills
IIM Skills, India's top online educational technology university, offers some of the greatest professional course programmes. These programmes assist you in rebuilding your career and helping you make the best decisions based on your preferences. The candidates receive the requisite knowledge and comprehension through the institute's educational programme. The professional courses offered here use theory and practical's to investigate concepts from the most fundamental to cutting-edge.
The institute has trained more than 25,000 students in various professional courses and provides resume assistance and placement support. The educational offerings here educate students for both a full-time profession and work from home. You can also identify yourself as a freelancer using this. Their Financial Modeling course spans over a period of 3 months and includes an assured internship programmer as well as placement support . Students will also receive a certificate on completion of the course . Another course worth looking at by IIM Skills is the Business Accounting and Taxation course .
Course Name : Financial Modeling Course
Course Fee: INR 39,000+GST
2. IMS Proschool
One of the top NSDC-approved institutions in India offering skill development programmes is IMS Proschool, which has a significant presence in the disciplines of technology, accounting, and finance. Proschool offers a distinctive "active learning" process for skill development in addition to a deep awareness of the market requirements.
In India, Proschool was amongst the first institutions to provide a course in financial modelling. The NSE Certificate, which is significantly more respected than other credentials, is offered by Proschool's FM course. Additionally, Proschool uses an active learning approach where students are immersed in problem-solving and model-creation from Day One.
Course Name: Financial Modeling Course
Course Fee : INR 40,000
3. FinTree
Candidates who enrol in FinTree's financial modelling course in Bangalore are prepared to create their own models from scratch rather than using pre-made templates. Through its alumni network, the institution has established relationships with numerous equity research firms in India.
After the financial modelling programme is over, many candidates receive internships and jobs. Furthermore, participants have the possibility to work on Live projects because we frequently provide Financial Modelling Services to clients across the globe.
Course Name: Financial Modeling
4. Edu Pristine
Along with using empirical case studies, Edu Pristine also instructs its students using hypothetical case studies. They can learn as much as possible about modelling thanks to this strategy. The institute places a strong emphasis on practical education.
You will learn the fundamentals of MS Excel at the Edu Pristine Financial Modeling Program in Bangalore so that you can create profitable financial models. By the time the course programme is over, you will be capable of producing models on your own.
Course Name: Financial Modeling
Course Fee: INR 12600
5. Henry Harvin
With learners in more than 97 countries, Henry Harvin is an Edtech enterprise. Public Programs, Corporate Programs, College Programs, Skill Development Programs, Consulting Services, Books, and Assessments are some of their business verticals.
You will have an advantage over the competition because of the useful knowledge and practical skills you have gained by working on simulations, case studies, and projects at Henry Harvin. This Financial Modeling Professional Certificate demonstrates that you have made significant progress in your knowledge of the field. Their Certified Financial Modeling Professional Course programme is extensive.
Course Name: Financial Modeling Course
Fee: INR 29500
6. Corporate Finance Institute
CFI, or Corporate Finance Institute, is its full name. The institute is quite prominent in the field of finance. CFI, a major online provider of financial certification training and workforce development programmes, was established in 2016.
The institute provides top-notch finance instruction, supported by outstanding mentors, creative courseware creators, and helpful technological approaches. All the knowledge, abilities, and resources needed to develop into a top-tier financial professional are offered through an innovative programme created by industry professionals.
Course Name: Financial Modeling and Valuation Analyst (FMVA)
Course Fees: INR 35,000/-
7. Coursera
A well-known self-paced learning portal with a huge selection of courses and programmes is called Coursera. Coursera is a company that is constantly expanding with the goal of making the globe a place where everyone can learn from anywhere and change their life. They have already teamed up with more than 200 colleges to broaden their scope in every discipline to realise this objective.
There are more than 100 courses available at beginning, intermediate, and mixed levels under the umbrella of the financial area. Every course has been carefully created to cover a certain subject. You are free to select specialised courses based on your field and level of experience.
Some of their Best and Most Popular Financial Modeling Courses in Bangalore include:
Business and Financial Modeling
Finance and Quantitative Modeling for Analyst
Fundamentals of Quantitative Modeling
Wharton Business and Financial Modeling Capstone
Advanced Valuation & Strategy- M&A, Private Equity, and Venture Capital
8. Udemy
Udemy is a well-known online self-paced learning platform with a futuristic outlook on learning at any time and from any location. Udemy has a huge student community for skill improvement and job advancement in all fields.
To help you keep ahead in the business world, Udemy offers a wide range of options for financial modelling courses and training that are taught by reputable experts.
Set at nominal prices, the leading options are as follows:
Financial Budgeting and Forecasting in Excel Complete Course
Beginner to Pro in Excel: Financial Modeling and Valuation
Financial Modeling: Build a Complete DCF Valuation Model
Introduction to Financial Modeling for Beginners
Financial Modeling for Business Analysts and Consultants
9. The Wall Street School
One of the most prestigious brands when it comes to financial modelling courses in India is The Wall Street School (TWSS). TWSS, a strictly financial institute, was established to meet the enormous demand for qualified finance experts. According to TWSS, completing academic work without receiving practical training results in a gap in the learning curve. As a result, its programmes are made to meet the delegates' practical needs.
Course Name: Financial Modeling and Valuation
Course Fees: 40,000 +GST* (on enrolment)
10. NSE
With its online financial modelling training, NSE might be a terrific option if you're looking for outstanding financial modelling courses in India. For the past 25 years, NSE has worked to improve the financial security of Indians, making it a leader in the finance industry.
The online financial modelling course at NSE is created to equip students with intense instruction to successfully participate in the global finance sector, keeping in mind the clear necessity to give delegates real exposure. The course's goal is to teach students how to build consistent, realistic financial models that may be used to make crucial business choices.
Course Name: Certification in Online Financial Modeling
Course Fees: INR 9,000
11. GTA Academy
A learning and development centre called GTA Academy offers training programmes with a focus on results to both students and professionals in the workforce. With their effective training programmes, they try to improve people's lives for the better.
GTA Academy's training in financial modelling is carefully designed to give aspirants actual exposure, adding it to the list of the best financial modelling courses in India. The purpose of carefully crafted course materials is to provide you with conceptual knowledge infused with industry best practises.
Course Name: Certification in Financial Modeling and Valuation
Course Fees: INR 27,500
12. Finladder
Finladder is deserving of special recognition when it comes to financial modelling training in India. Finladder was essentially started by two genuine students at Shaheed Bhagat Singh College, DU, as an online learning platform. Finladder helps people get ready for several courses with the forward-thinking goal of promoting financial literacy in India and internationally.
There are numerous choices available, including Excel and FRM, equities research, and investment banking. In comparison, prices are affordable. They assert that they will make learning a breeze filled with fun and games.
Course Name: Investment Banking (Financial Modeling and Valuations)
Course Fees: INR 7,000
Conclusion
IIM SKILLS offers a first-rate Financial Modeling course online, along with a tonne of practise exams and Excel-based coursework. The best course for you to take if you want to advance in your career is this one.