Today's business owners must meet higher standards for government compliance and financial transparency. Companies all too frequently balance routine duties with more difficult and time-consuming jobs like finance, accounting, compliance, internal audit, and risk management. You should be aware that the accounting process is governed by a set of guidelines known as Generally Accepted Accounting Principles, which are requirements for all firms (GAAP). Such rules are necessary to ensure that all businesses owned and run in India may be measured against a common accounting principle, making it simpler to monitor compliance and preserve its overall integrity.
You would want your company to run smoothly, and you do have the opportunity to accomplish so by hiring a skilled accountant who can provide both technical and legal skills. But let us face it—hiring a full-time accountant and the necessary team for your business would be extremely expensive. Therefore, there is no need to spend money on a full-time employee when you can choose to use outsourced accounting services, which provide you with the same or even greater levels of technical and legal competence for all of your accounting needs. Dubai issued 45,653 new business licenses in the first half (H1) of 2022 compared to 36,647 licenses in the same period of the previous year. This accounts for a 25% increase. These figures demonstrate that the emirate's sustainable economic growth and diversification have advanced thanks to sound government policies and initiatives. You must be accurate from the beginning to the accountability of your firm at every level to succeed in business. Here A&A Associates gives you 5 Reasons How outsourcing Accounting Services Can Boost Your Profits.
What Does Accounting Services Entail?
The methodical process of locating, examining, classifying, documenting, abridging, construing, and disseminating financial data is known as accounting. A company's profit or loss over time, as well as the amount and nature of its assets, liabilities, and ownership interest, are all revealed through its accounting. It includes practices for recording transactions, maintaining financial records, conducting internal audits, reporting and analyzing financial data for management, and providing tax guidance.
Accounting provides details regarding the assets of a company, the methods employed to finance those assets, and the outcomes produced by their use. Accounting firms are crucial in aiding organizations in enhancing their reputation, liquidity, credit management, audits, and financial reporting. Contact us to know more about the services.
Why You Should Hire a Professional Accounting Firm
You must regularly monitor your company's success if you own a business in the United Arab Emirates. To carry this off, you will require real-time access to the company's financial information. This will make it easier for you to understand the numbers and what they mean. If you do not have a reliable accounting system in UAE, you will not be as likely to plan well for your firm or make informed strategic decisions. The vast majority of businesses fail at this point.
Due to the time and money they save business owners, outsourced accounting services in the UAE are becoming more and more popular. You value your time as an entrepreneur and have few resources. You would do better to focus on growing your business and luring new clients. Many business owners think it is difficult to hand over control of crucial accounting and bookkeeping services in the UAE and Dubai. There are, however, several benefits to thinking about outsourcing accounting services to the UAE.
We use qualified and skilled people to produce books of accounts, examine the data, and provide explanations. Accounting outsourcing gives you immediate access to the expertise of highly trained individuals. You might learn something from them and receive knowledgeable advice on how to grow your company. By collaborating with accounting professionals, you might make sure that your company is going in the proper route. Contact us now for the details.
5 Reasons Outsourcing Accounting Services Can Boost Your Profit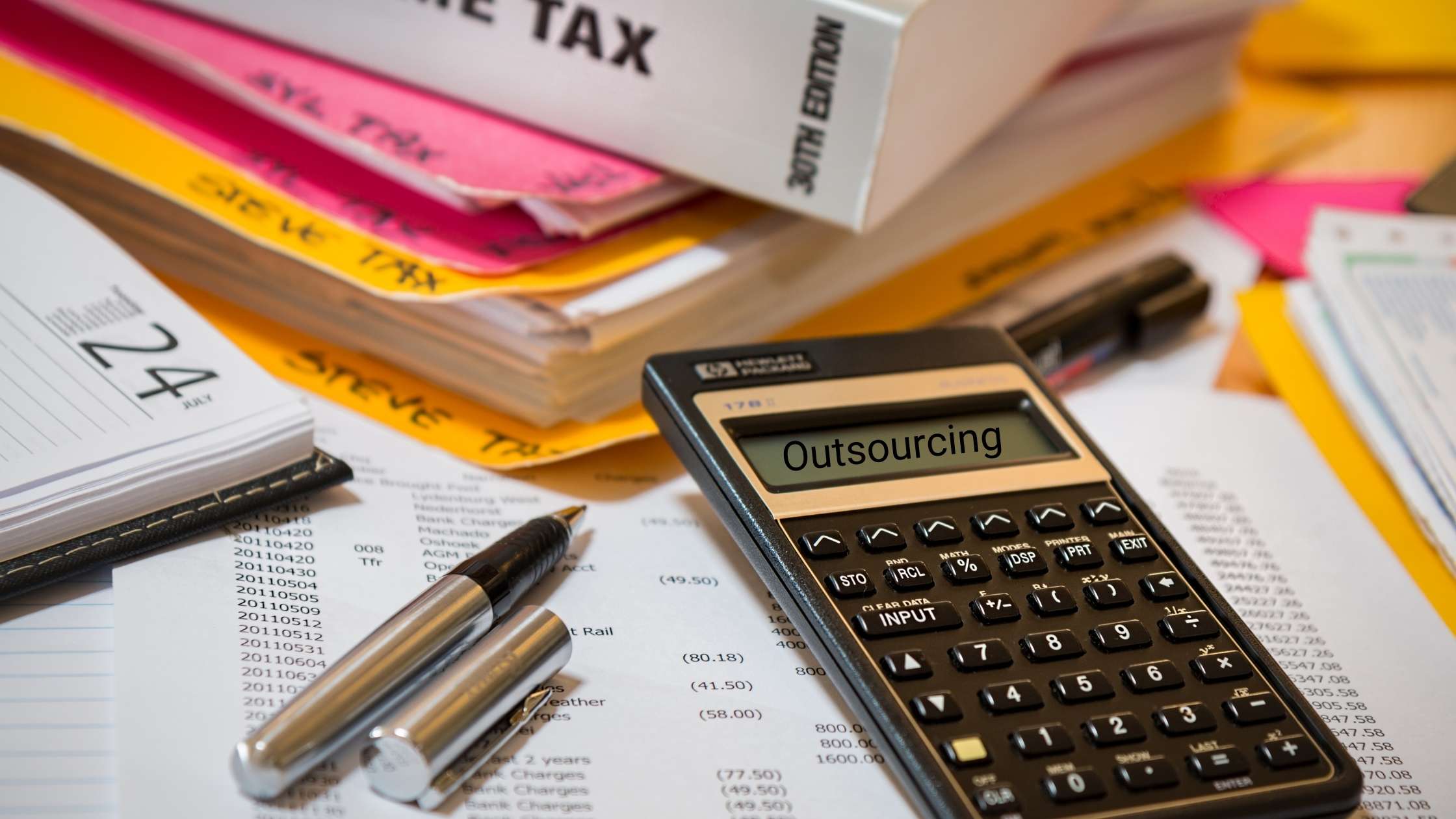 Accounting businesses, to run a successful practice, hire knowledgeable and experienced staff. Any inefficiencies can make the engagements for the firms less lucrative. As a result, we place a lot of emphasis on hiring the right personnel for the job to avoid any issues. For clients who engage these services to handle their company's accounting, this could translate into competence and efficiency.
A major accounting company in Dubai, A&A Associates offers excellent accounting services. For managing your business, including auditing, bookkeeping, VAT, business, and accounting services in Dubai and the United Arab Emirates, get in touch with our team of certified financial advisors and accounting specialists in Dubai.
1. Accountability
Accounting businesses operate out of a physical location. They manage an approved business and exhibit expertise in the area. Any non-performance can be pursued with the accounting firm further via escalation and other legal means, and compensation can be sought for such mistakes. Additionally, they are liable for willful misconduct.
2. Flexibility
Customers have the freedom to choose the degree of service offered, the level of knowledge of the individuals engaged, and how much time is allotted. When there is a noticeable decline in business and the client wants to cut costs, they may also decide to discontinue the service. Similarly, when the company expands and requires an immediate increase in the team strength of the accounting team, it is easy to accommodate that requirement. With an internal accountant team already on board, this might not be practical.
3. Efficiency
Accounting firms have a rare opportunity to thoroughly research each business they work with because they are exposed to various industries and their business practices. As a result, they have a full awareness of the best practices and what works and doesn't. These approaches that follow best practices can result in more cost- and process-effective operations.
For several factors, including improved productivity and concentration, entrepreneurs in the UAE are advised to outsource their accounting needs. There will not be any distractions from managing the books, so you will be able to focus entirely on achieving the company's growth goals. After all, there is no reason to spend any more money on anything that does not directly advance the main objective of your business.
4. Control
Accounting companies are third-party service providers, and with the right service level agreement in place, the clients can choose the scope of the service being offered and the standards for what constitutes acceptable service.
5. Continuity
The company guarantees continuity in service; in their absence, a resource on the job can be replaced by similarly skilled and knowledgeable staff. With a full-time employee, this is not feasible.
In conclusion, the advantages of outsourcing accounting services far outweigh those of internal accounting teams. If you want professional accounting services in Dubai, you can contact us and utilize these objectives.
A&A Associates is a dedicated accounting and bookkeeping company with operations throughout the United Arab Emirates. We do not just keep the books of accounts; we also give them a platform to drive other things, such as consulting and tax-related services. Clients of A&A Associates can manage their businesses with confidence since we are guaranteed the effectiveness and financial acumen that a firm requires to prosper. For businesses operating in the UAE, we also provide legal services, financial advisory services, tax consulting services, and internal and external auditing services. You can visit our website here at [email protected] and get in touch with us at any time. Book a free consultation now with us by giving us a call now.