NAATI CCL is a system for determining whether an applicant has the necessary skills to work as a translator or interpreter in Australia. People who hire interpreters or translators can rest assured that English and non-English speakers will communicate efficiently. NAATI CCL takes the NAATI Urdu test to get free five Visa points for candidates looking for permanent residence in Australia. NAATI CCL test evaluates your language abilities in a community setting. Before looking for the NAATI Urdu test, we should know what NAATI CCL is and how it conducts the NAATI Urdu test.
NAATI Urdu Test
National Accreditation Authority for Translators and Interpreters and Credentialed Community Language takes the NAATI Urdu test for those candidates who are native in Urdu language and have a grip on it. The NAATI Urdu test assesses an individual's ability to translate dialogues from English to Urdu (known as LOTE) and vice versa.
The Urdu language is the most speakable in Pakistan and used in India. According to the research of 2021, Urdu is the 21st most spoken language in the World. 62 million people speak it as their native language.
NAATI Urdu Test offers an opportunity to get a Permanent Residency in Australia. It does not ensure your Visa for Australia. It only provides you with bonus points which help you to get a Visa.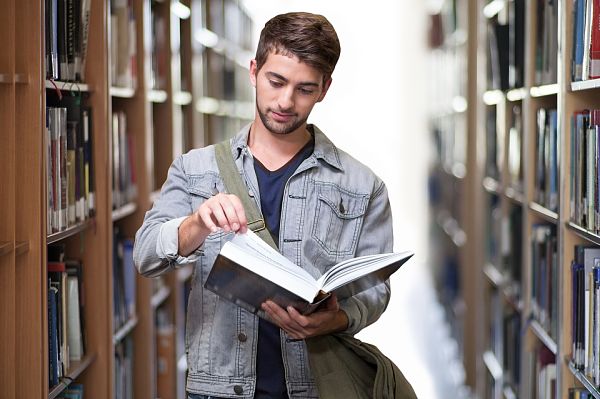 How to Register for the NAATI Urdu Test?
In no more than three steps, you can register for the NAATI Urdu test:
Create a profile on myNAATI and fill in all the required information.
Submit your application and wait for the application result to be emailed to you (Application processing usually takes up to 7 business days)
Choose a test date and place, then pay for it.
NAATI will send a confirmation email to the address provided during registration. The entire exam process is properly explained, as are the do and don'ts at the exam centre.
NAATI Urdu Test Format
NAATI Urdu test is an online test that Microsoft teams are delivering.
Two dialogue recordings make up the test. NAATI tests are conducted via a testing officer's recording to you. Your answers are then recorded and graded. Each exchange depicts a dialogue between a native English speaker and a native Language Other Than English (LOTE) speaker. Each dialogue is roughly 300 words long, which is half in English and the other half in Urdu. Each dialogue has 45 marks, and the candidate has to take 29 marks to pass the test. NAATI Urdu test certificate is valid for 3 years from the date of issue of the results. You must translate the meaning of each speaker's words into the other language to pass the test (i.e. English into Urdu and Urdu into English).
Points to keep in Mind During the NAATI test
Candidates for the NAATI Urdu test must be able to:
Participate effectively in conversations in which relatively straightforward information is exchanged without major divergence from pronunciation, expression, style, and register norms.
Give meaning to what is said by the speakers and demonstrate accurate comprehension and production in both English and Urdu.
How NAATI Urdu Test conducted?
The test is broken down into parts of no more than 35 words apiece.
To begin, you'll need to listen to the testing officer's recorded test.
A chime will signal each segment. At each chime, the testing officer will pause the test recording to allow you to finish your response to the section. It would help if you waited until the candidate had heard the chime before responding in the other language. The testing officer will restart the tape and play the next portion when you are done. The dialogues are meant to test your abilities to understand and communicate in both languages. Candidates should exhibit complete comprehension and language creation that adheres to the language's acknowledged standards.
Assessment and Marking of the Test
Examiners look at how well an applicant communicates in English and a LOTE. Language Quality and Language Register are two important criteria that influence assessment. Errors are penalised with points depending on Accuracy, distortions, omissions, and insertions factors. NAATI CCL tests are marked independently by at least two experienced examiners. The CCL test consists of two dialogues, each marked using an analytical marking technique by the examiner. Indirectly, comprehension is assessed by evaluating the content and utterances in the other language, and the quality of the language used. Examiners base their deductions on the faults in the candidate's performance and the impact of such flaws. When assessing whether an applicant is successful, each examiner's viewpoint is considered. Additional examiners will determine the final result if the examiners dispute the candidate's performance.
As previously stated, the NAATI Urdu test consists of two 45-point discussions. A candidate must score at least 29 points in each dialogue and an overall score of 63 out of 90 to pass the test. An applicant must pass each dialogue to receive a passing grade. For example, the total result becomes meaningless if a candidate has a 63 or higher overall score but does not receive a minimum pass of 29 in any dialogue.
Cancellations and rescheduling of NAATI Urdu Test
The candidate can reschedule the online test to 14 days ahead of time, and the candidate can reschedule the in-person exam to 35 days ahead of time.
For either style of exam, rescheduling is not possible within 7 days.
If you cancel your online test more than a week before the test day or your in-person test more than 35 days before the test date, you will receive a 75% refund.
The results are usually available 8-10 weeks after the exam date.
NAATI Urdu Test Material
Many institutes prepare candidates for the NAATI CCL Urdu exam online and physical classes. NAATI Urdu Pdf is also available on the internet, which helps candidates understand the Urdu language and pass the test. On the internet, many platforms are providing NAATI Urdu test Material.
Having a grip on the Urdu and English vocabulary will help you pass the test easily.