Ashwin Bhadri, CEO of Equinox Labs after finishing his MBA from the University of Texas, came back to India with a  vision to build a culture in the industry that is safe and secure for all the stakeholders involved. He knew he wasn't cut out for the banal 9-5 job. He recognized the major gap and the lack of awareness in the market when it comes to safety, hygiene, and compliance.
Like any kid, Ashwin was meant to get educated and join the family business. This seemed a great idea initially, to serve the dream – to become a successful entrepreneur, and he ended up joining a family business. He worked with the customer care department at his family-owned Water Testing Company. His objectives were different and had a purpose to serve. He soon understood his leaning towards being an entrepreneur and bootstrapped Equinox Labs.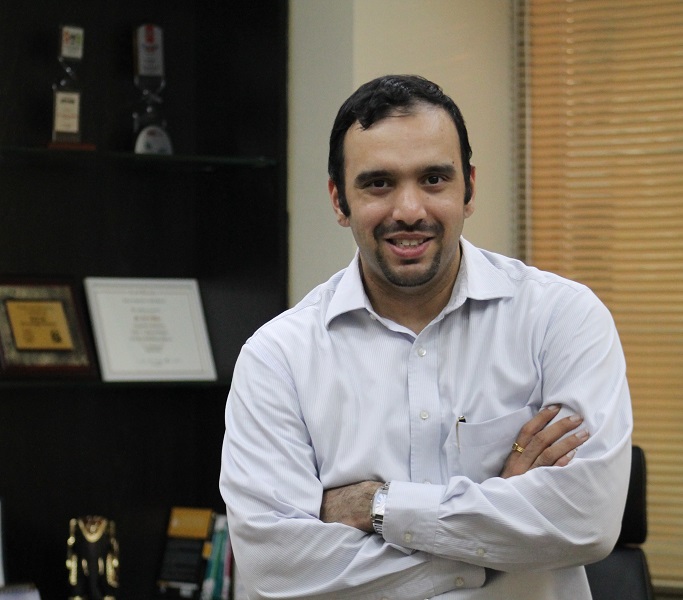 He believes that inspiring people isn't easy unless you choose to quit your regular life. Hence, he decided to take a lateral approach and focus by beginning his entrepreneurial journey. Equinox Labs was his dream, he is living today, and he started struggling with errors and trials which eventually worked as fuel for him and helped to not only acquire the market but self-learn what others can't teach you. Ashwin has invested in talented people and they also have helped pave a great entrepreneurial story.
He believes, "People working for hours and only earning salaries are one serving need of an hour. While people working to serve their hunger to learn, to contribute will impact your organization's growth and success tremendously."
About Equinox Labs
Equinox Labs is a leading FSSAI Approved and NABL Accredited Food, Water & Air Testing Lab with 16+ years of experience. With a PAN-India presence, they are also Industry Leaders in Food Safety Auditing and FoSTaC Training.
Equinox delivers the best in class services for a 360° approach to Safety and Compliance with the latest technology. They have delivered more than 50,000 solutions in Testing and Compliance, and have trained 40,000+ people catering to Food Safety and Environmental Safety.
The company has over 250 in-house experts catering to 15,000+ Clients across the Food and Corporate sector. Additionally, Equinox has teamed up with several Food SMEs and conglomerates, along with Corporate for ensuring complete safety and Health– Audits, Testing, Consultations, and FoSTaC – to name a few.